AEW Rampage Results: Winners, Live Grades, And Highlights – September 8″
In this edition of AEW Rampage, the ongoing Grand Slam Eliminator tournament took center stage. The night featured a total of five matches, including two tournament bouts that promised exciting in-ring action.
Penta El Zero Miedo vs. Jay Lethal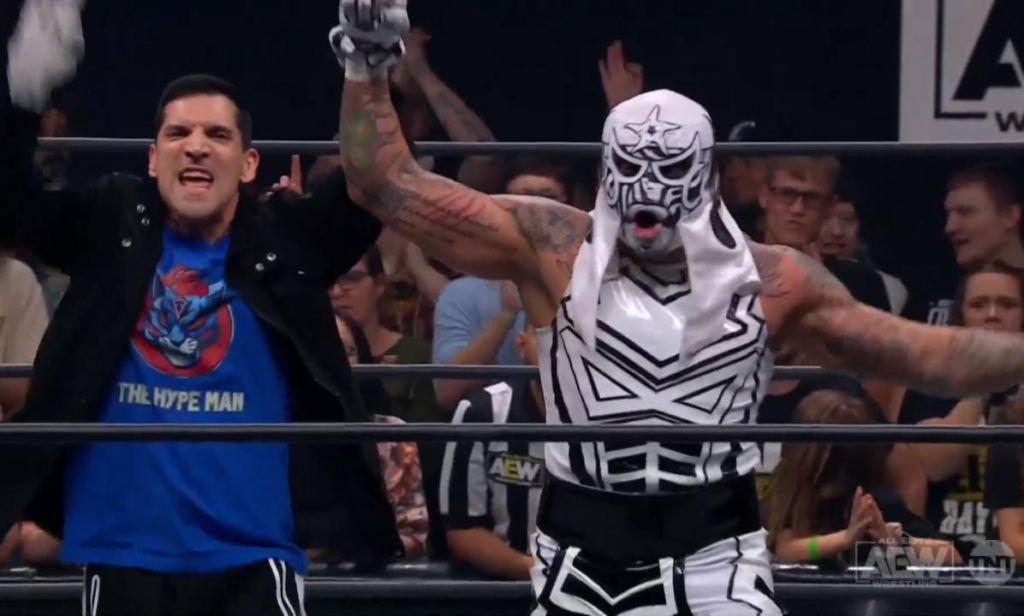 A Hard-Hitting Opener
The show wasted no time getting to the action, with Penta El Zero Miedo and Jay Lethal already in the ring as the broadcast began. Both competitors showed no hesitation, delivering a hard-hitting contest. However, Lethal had his crew at ringside, and their interference added an element of chaos to the match. Despite some interruptions, Penta managed to secure the victory and advance in the tournament.
Winner: Penta El Zero Miedo
Grade: B-
Shida, Blue, and Baker vs. Valkyrie, Bunny, and Anna Jay
A Chaotic Trios Match
The trios match featuring Hikaru Shida, Skye Blue, and Britt Baker against Taya Valkyrie, The Bunny, and Anna Jay had its moments of chaos. Blue and Bunny started the bout, but frequent tags by the heels kept Shida isolated from her partners. In the end, Britt Baker secured the win for her team, but the match had its fair share of sloppy moments.
Winners: Baker, Blue, and Shida
Grade: C
The Young Bucks vs. Matt Menard and Angelo Parker
Young Bucks Showcase
The Young Bucks, Nick and Matt Jackson, took on Matt Menard and Angelo Parker in a match that showcased the Bucks' offensive prowess. The match featured some offense from Menard and Parker, but the Bucks dominated and secured the win after taking out Jake Hager and their opponents.
Winners: The Young Bucks
Grade: C
Samoa Joe vs. Jeff Hardy
Battle of Familiar Foes
The main event of the night featured a match in the Grand Slam Eliminator Tournament between Samoa Joe and Jeff Hardy. These two seasoned veterans have a history from their time in various wrestling promotions, and their familiarity with each other's styles was evident. Samoa Joe dominated the match and secured the win to advance to the next round.
Winner: Samoa Joe
Grade: B-
The Final Word
Mixed Bag for Rampage
This episode of Rampage may not have completely dispelled the notion that it's the "C show" in AEW, but it had its moments. While most of the matches didn't significantly impact ongoing storylines, the two Grand Slam tournament matches provided enjoyable in-ring action. Chris Jericho's commentary addressing his own storyline added an interesting dimension to the broadcast.
If you're choosing one thing to watch from this episode, consider the opening and closing matches, both offering solid entertainment.
---
Get The Latest Updates From The World Of Music, Movies, TV, Culture, And Fashion In Musical States Magazine. Please Follow Us On Facebook, Instagram, Twitter, And LinkedIn To Receive Instantaneous Updates