Jacksonville City Council Meeting Agenda: Key Resolutions And Discussions For Aug. 28
Stay informed about the upcoming Jacksonville City Council meeting scheduled for August 28th, where crucial resolutions and discussions will take place.
Municipal Building Session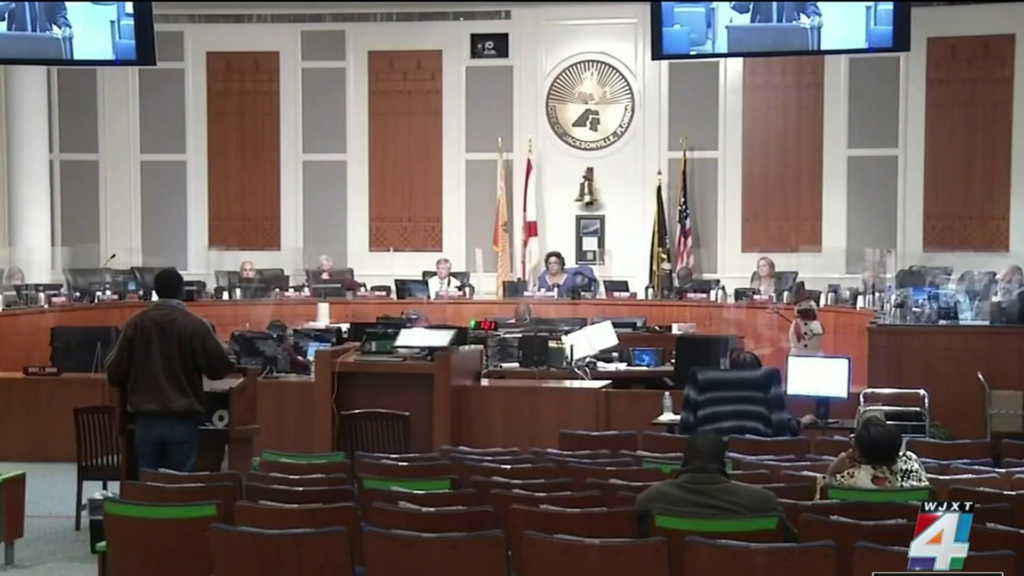 The Jacksonville City Council is set to convene in a regular session at the Municipal Building, 200 W. Douglas Ave., today at 7 p.m. This session follows a 6 p.m. workshop.
Finance Committee Meeting
Prior to the council session, a Finance Committee meeting is scheduled at 5:30 p.m. The committee will delve into vital topics such as health insurance, donation request forms, and the revolving loan fund application.
Noteworthy Agenda Items
Among the important matters slated for discussion and decision are:
Municipal Ambulance Commission Appointments: The council will consider the appointment of Mike Hopper and Bubba Trace to the Municipal Ambulance Commission.
Surplus Real Estate Declaration: A resolution aims to declare 203-205 E. Morgan St. and 42 N. Central Park Plaza as surplus real estate and authorize their sale.
Economic Development Loan Approval: The council will deliberate on a resolution for the approval of an economic development loan from the city's Revolving Loan Fund for Comer Deli LLC.
Fund Transfer Authorization: Discussions will center on a resolution to authorize the transfer of funds from the general fund to the health fund.
Demolition Proposal: An important proposal up for consideration involves the authorization of waiver of advertisement for bids and the acceptance of a proposal for the demolition of 1011 Hackett Ave.
Property Lien Assignment: The council will evaluate a resolution authorizing the assignment of a lien to Two Rivers Land Bank for 729 S. West St.
Police Department Drone Replacement: A resolution seeks to authorize the waiver of advertisement for bids and the acceptance of a proposal for the replacement of a Jacksonville Police Department drone.
Utility Service Rates/Fees Change: Discussions will revolve around a resolution to authorize the change of rates and fees for various utility services.
---
Get The Latest Updates From The World Of Music, Movies, TV, Culture, And Fashion In Musical States Magazine. Please Follow Us On Facebook, Instagram, Twitter, And LinkedIn To Receive Instantaneous Updates