On Sunday Lunch Robert Fripp and Toyah Willcox cover Crazy Train.
Robert Fripp and Toyah Willcox pay homage to Osbourne's fashion sense in the new cover photo, wearing a cross necklace and fringe gloves.
Robert Fripp's wife, Toyah Willcox, and the duo have returned with a new episode of their Sunday Lunch series. This time, they've given Ozzy Osbourne's 1980 hit "Crazy Train" their trademark wacky treatment.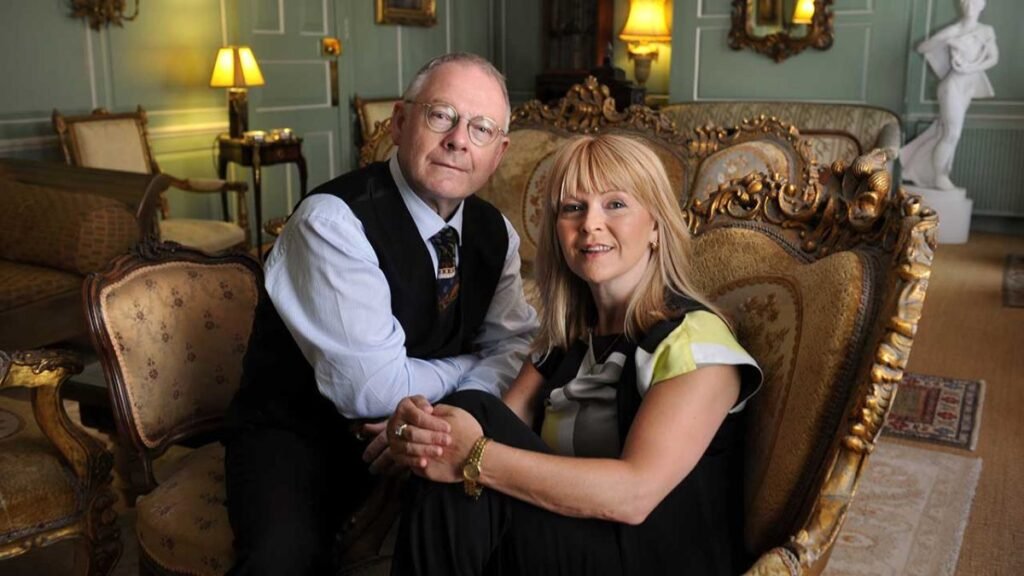 Robert Fripp and Willcox's second tribute to the Prince of Darkness. In November of 2020, one of their earliest Sunday Lunch videos was a cover of Black Sabbath's "Paranoid." Sabbath guitarist Tony Iommi responded to the band's cover of the 1970 single in an interview with Heavy Consequence by saying: "Seriously, I think they've gone insane. I am convinced that the lockdown has driven them insane.
On the couple's new cover, Willcox wears a cross necklace and fringe gloves, both of which Robert Fripp has seen her dangle in front of him in homage to Osbourne's fashion sense (much to his annoyance). At the end of the video, Willcox declares, "We love Ozzy!"
Since the start of the COVID-19 pandemic in 2020, Fripp and Willcox have been serving their famous Sunday Lunches. Many artists, including Lenny Kravitz ("Are You Gonna Go My Way"), AC/DC ("Back in Black"), Rammstein ("Keine Lust"), Slipknot ("Psychosocial"), and Billy Idol, have recently covered popular songs ("Rebel Yell").
The series was inspired by Willcox's desire to keep Robert Fripp inspired and entertained despite lockdowns that prevented him from performing, according to an interview he gave to The Guardian the year before. "I'm stuck here in this house with my 74-year-old husband, who I really don't want to live without," she continued. This is where I'm at: at home with my 74-year-old husband. I decided to teach him some dance moves after observing his increasing isolation. It was a surprisingly difficult task to complete."
Toyah and Robert announced in June that they would be touring their Sunday Lunch show in 2023, saying they were "very excited to announce TOYAH AND ROBERT'S SUNDAY LUNCH TOUR." There has been no word on the location or timing of these events.
---
Get The Latest Updates From The World Of Music, Movies, TV, Culture, And Fashion In Musical States Magazine. Please Follow Us On Facebook, Instagram, Twitter, And Linkedin To Receive Instantaneous Updates.