Remembering Tim Wakefield: Red Sox Knuckleballer Passes Away At 57
In a somber announcement, the Boston Red Sox revealed the passing of Tim Wakefield, a baseball icon renowned for his mastery of the knuckleball pitch and contributions to the team's World Series victories. Wakefield's life came to an end at the age of 57.
A Knuckleballing Workhorse
Tim Wakefield, initially drafted as a first baseman by the Pittsburgh Pirates, made a remarkable transition to a pitcher, specializing in the elusive knuckleball pitch. This transformation paved the way for a successful career that saw him achieve 200 major league wins, including an impressive 186 with the Red Sox, a record surpassed only by Cy Young and Roger Clemens in franchise history.
A Beacon of Sportsmanship and Community Involvement
Beyond his on-field achievements, Wakefield's impact extended into the realm of sportsmanship and community involvement. He received the Roberto Clemente Award in 2010 for his outstanding contributions to both the sport and charitable endeavors. Wakefield was the first Jimmy Fund captain for the Red Sox, dedicating himself to raising funds and offering support to children battling cancer.
A Heroic Role in the Red Sox-Yankees Rivalry
Tim Wakefield played a pivotal role in the intense rivalry between the Red Sox and the Yankees during the early 2000s. His memorable performance in the 2003 American League Championship Series, despite a heartbreaking loss, endeared him to fans. The following year, he played a crucial part in the Red Sox's historic comeback against the Yankees and their subsequent World Series triumph.
A Legacy of Dedication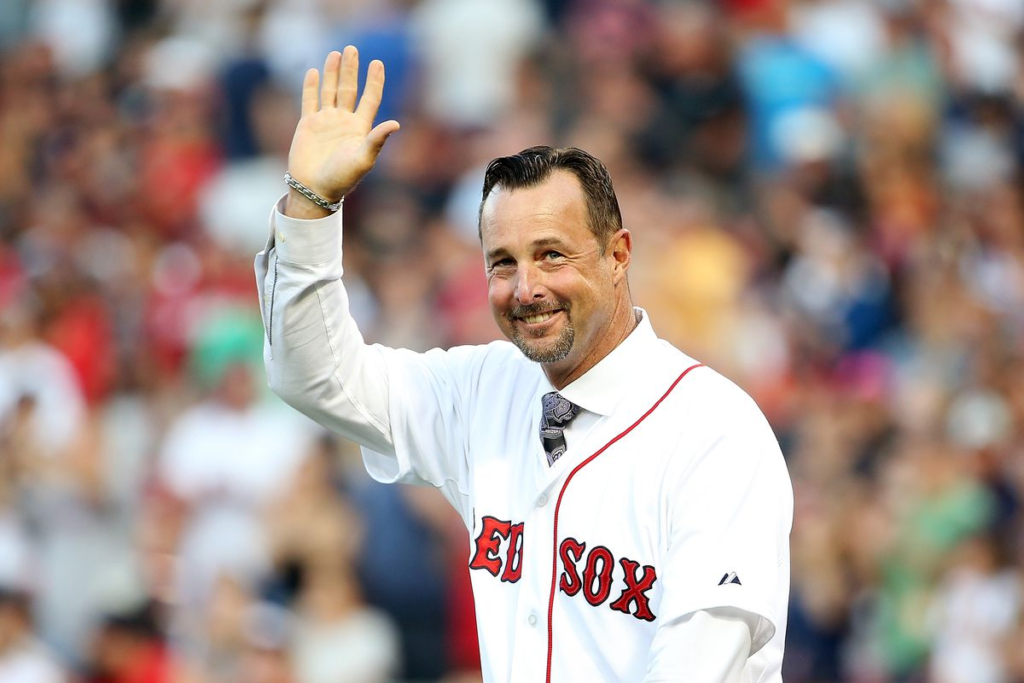 Even in the later stages of his career, Wakefield continued to make history. He earned a spot in the All-Star Game in 2009 at the age of 45, becoming one of the oldest players to achieve this honor. Wakefield's unwavering dedication to the sport and his family led to his decision to retire, just seven wins short of breaking the franchise record.
An Enduring Impact
Tim Wakefield's journey from a first baseman to a legendary knuckleball pitcher, his contributions to charitable causes, and his enduring presence in the Red Sox community have left an indelible mark on the world of baseball. His passing is mourned not only by the Red Sox Nation but by the entire baseball community.
Fond Memories and Condolences
As the baseball world mourns the loss of Tim Wakefield, tributes and condolences pour in from former teammates, managers, and fellow players. His legacy as a versatile athlete, a sportsman, and a beloved member of the baseball family will continue to inspire generations to come. Tim Wakefield is survived by his wife, Stacy, who is also battling cancer, and their children, Trevor and Brianna.
---
Get The Latest Updates From The World Of Music, Movies, TV, Culture, And Fashion In Musical States Magazine. Please Follow Us On Facebook, Instagram, Twitter, And LinkedIn To Receive Instantaneous Updates