Vermont's Child Services Department Is Now A Player In The Ezra Miller Saga.
Authorities in Vermont are searching for a mother (25), and her three young children (ages 1, 2, and 3), fearing that the Flash actor is hiding them.
Over the weekend, Vermont State Police attempted to serve the mother with an emergency care order in order to ensure the children's safety. According to court documents obtained by Rolling Stone, Miller claimed the family hadn't lived there in months, which the Vermont State Attorney's office interpreted as an attempt to "evade service" of the order.
Miller was arrested for burglary in May, during one of these searches for the mother, after allegedly breaking into a house and stealing several bottles of alcohol.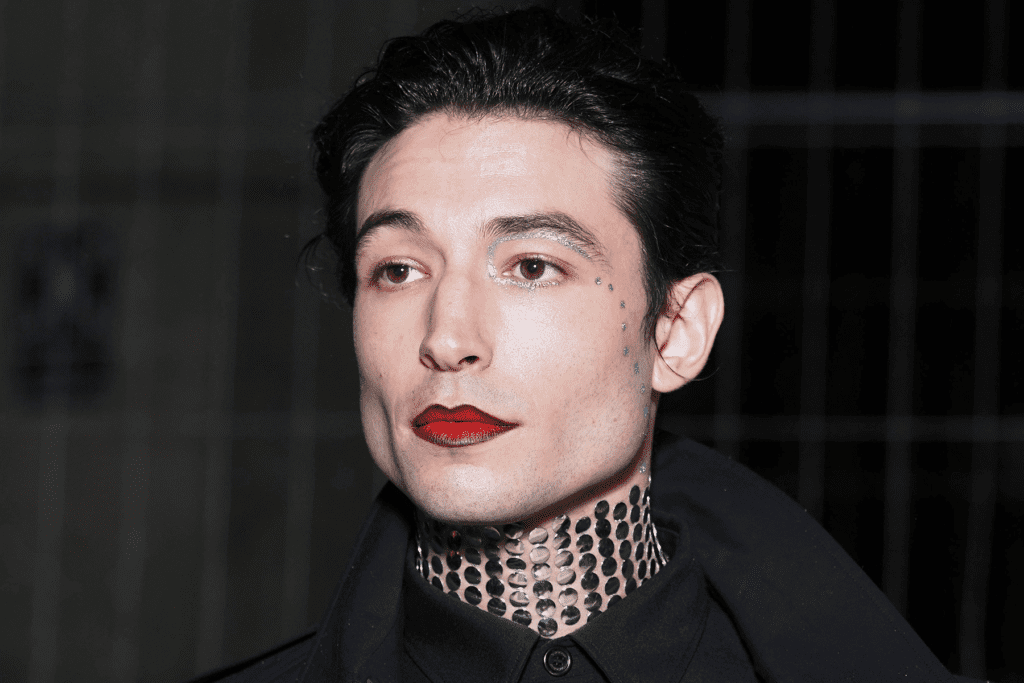 Rolling Stone obtained photos of a large number of police vehicles at the scene on Tuesday night, and a neighbor claims the cops stayed for at least an hour. Nobody knows for sure if the authorities were on Miller's property because of the emergency care order. Nobody knew if anyone had been taken out of the house. (When asked for comment, a Vermont State Police spokesman referred reporters to the Vermont Department of Children and Families, which declined to comment on the matter citing client confidentiality.)
Miller met the woman and her children in their home state of Hawaii in March, according to Rolling Stone, and has been housing them since mid-April. Miller (who is nonbinary) prefers to be addressed as they/them.
The children's safety has been called into question, with rumors circulating that a one-year-old girl swallowed a stray bullet and that there were unattended guns lying around the house. (At the time, the children's mother stated that Miller assisted her in escaping an abusive partner and that the "ranch has been a healing haven for us.")

The State Attorney's office relied on a DCF caseworker's affidavit last week when seeking two emergency care orders to assume legal custody of the children.
Because the child's safety cannot be reasonably assured if the child remains in the custody of the child's parent, guardian, or custodian.
While on vacation in Hawaii in March, the actor was arrested several times for disorderly conduct. Chase Iron Eyes and Sara Jumping Eagle, Tokata's parents, claimed publicly in June that Miller "groomed" and "brainwashed" their 18-year-old son, Gibson/Tokata. (Tokata, who uses she/they pronouns, has since denied numerous allegations against Miller, claiming instead that their parents manipulated their child through "emotional and psychological manipulation.") A mother in Massachusetts obtained a temporary harassment prevention order against Miller for her 12-year-old child a few weeks later.